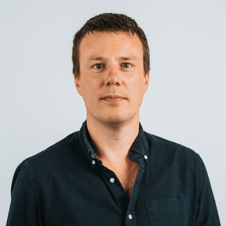 John Adkins
Platform Engineering & Data Director – Engineering & Technology
Hello - I'm John Adkins, the Platform Engineering & Data Director at Dotdigital.
I began my journey with Dotdigital as a university placement student when the company was a small web design agency with just a few employees. During that year the beginnings of what would become Dotdigital started to form. Later, in 2002 I became a full time member of staff and helped build out an early version of our product.
Over the years, I've witnessed tremendous growth as our customer base has expanded, and we've become a multinational publicly traded company with over 400 employees.
As the Director of Platform Engineering & Data, I'm responsible for managing our Data Science, DevOps, Service Ops, Data, and Platform Development teams. Together we enjoy tackling complex technical projects, adopting new technologies and driving our platform forward. We're still growing and have to work hard to build effective systems in a high throughput, data heavy environment. It's challenging and it's fun, I hope you'll consider joining our team!