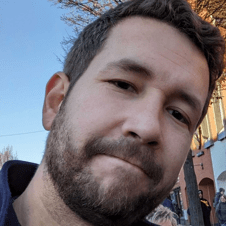 Benjamin Ricketts
Development Manager – Engineering & Technology
Hello!
I'm Ben and I'm one of the Software Development Managers here at Dotdigital. I've been at Dotdigital for 14 years now, starting out as a Junior Software Engineer and working my way to where I am now.  

My day-to-day job involves managing four very talented Development Leads and teams to deliver new features and improvements to our platform. 

I often get asked why I've stayed at Dotdigital for so long and here are some highlights:


The people at Dotdigital are great. It's a hard working, supportive and fun atmosphere. Recently, we've moved to quarterly regional tech meetups which really grow relationships across our teams.
We're constantly growing as a company. I joined when we were around 50 employees. Now we're over 400 and the platform continues to grow from strength to strength. Its capabilities are truly unrecognisable from the platform I started on and we're not resting on our laurels.
There's always another challenge to push me.
The work life balance is perfect for me and a focus for us as a team. Spending time with my family and winding down is important to me and I can do that here.

People usually mention hobbies at this point, right? Well, I'm currently into my woodworking, so you might find me in the garage messing around with some tools. On other days I'll be in the pub with a pint and a crossword. I also love my gaming. Probably a bit too much.