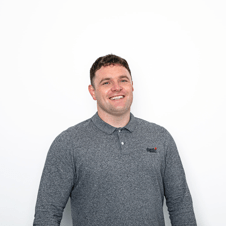 Darren Hockley
Support & Customer Service Director – Engineering & Technology
So, you came here hoping to find out a little more about me? Good news, you've come to the right place!
Well, I'm Darren. I'm also the Support & Customer Service Director here.
This means I lead 30 of the world's greatest customer service wizards and technical help givers. My team is spread around the world, from London to New York. From Sydney to Brazil. From Singapore to Honduras. We're spread around the globe, but we're on a single mission to consistently provide world-class help to Dotdigital customers.
But, before we get into the nitty-gritty of the day job, you should know:
I'm a lifeline Arsenal fan and football (call it soccer if you like) is my fave sport
I've cycled up (and around) the French Alps twice, including the famous Alpe d'Huez
Nowadays, I've swapped my road bike for wrist supports. Meaning you'll find me in my local gym 5 times a week lifting the heaviest things I can possibly pick up
My fave food is a spicy curry. Followed by something very chocolatey
I live on a small island in Kent, South East of England. Yes, it really is an island detached from the mainland. I don't own the whole island (many people ask me this for some reason). Ask me and I'll tell you more about it
My fave holiday was a trip to Rome, Italy. But, I'd say New Zealand is the most beautiful country I've ever visited (actually, four times). I'm always keen to talk about travel and holidays
Back to the day job. Why should you seriously think about joining my team?
If you want to be part of a multi-award-winning customer service team and truly learn what great service is. Look no further
If you like helping others, at the same time as flexing your technical muscles - you're in luck
If you want the freedom and space to express your own style - you guessed it, we love this
Looking to be tested? Want to keep learning new technologies? Want to see how far you can progress your career? Whoop whoop, this is exactly what we do!
I'll sign off by giving you some insight into what I think great customer service is. It's easy to overthink it and make it complicated. But, it really is:
Keep it human. Be yourself. Make sure you add your own unique personality into conversations. Have a little fun when the time is right. Be in tune with people's feelings. It's important to smile
Speed matters. Customers often have a deadline to hit, especially when it comes to marketing communications. When something is in the way of customers achieving that, it's frustrating. Nothing is more soothing than having your Livechat answered immediately (Yes, zero wait time). Or, your phone call answered in just 16 seconds. These are the kinds of performance metrics we pride ourselves on daily
Keep it simple. Don't fluff things up to be more complicated or long-winded than they need to be. Keep it to the point. Make sure it's friendly and warm still. Fewer words in written communications is nearly always a good thing
Become a subject matter expert. Whatever product or technology you're supporting, you need to learn them inside out. You won't always have the answers to every single question you're ever asked. But, always appreciate the importance of developing personal in-depth knowledge. It'll help you become awesome
Strength in numbers. It takes a team to deliver great services. Helping each other along is vital. Proactively sharing knowledge/experiences or offering a co-worker some help goes a long way. Behind every customer service superstar is always a team of encouraging cheerleaders ready to lend a hand in any way they can.

I hope you enjoyed reading my bio.