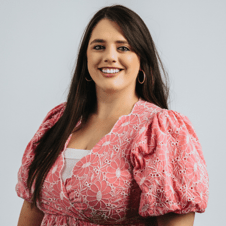 Hayley Monk
Talent Acquisition Manager – HR
Hi there! 😊
I am Hayley and I am the Talent Acquisition Manager at Dotdigital based out of the London Bridge and East Croydon offices and I manage all recruitment globally. I have been at the company since 2018 and have seen (and influenced) some awesome growth especially reaching 400 employees globally at the end of 2022!
We have such an amazing group of people who make Dotdigital such a special place to work and I'm very proud to work for an organisation who goes above and beyond for their employees ❤
If you've applied, you will hear from myself or someone from my team very soon!
If you're thinking of applying, feel free to reach out to one of us to learn a bit more about the company or any open vacancies
Hopefully chat soon!