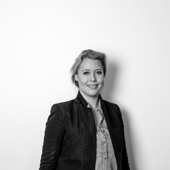 Juliette Aiken
Global Marketing Director – Marketing
Hi there! I'm Juliette and am the Global Marketing Director here at Dotdigital.
I originally started in the business as a Product Marketer 5+ years ago and now head up a 20+ strong team of super talented marketers encompassing the fields of campaign marketing, product marketing, content, and more. 
Working in the Marketing department at Dotdigital gives you the opportunity to be 'customer 0' (of course we use our own marketing platform!) at an organisation that puts people, whether staff or customers, first. 
Ask me anything on LinkedIn!