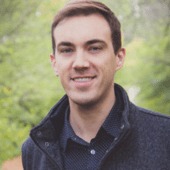 Blake Jackson
Global Head of Marketing – Marketing
Hello! 👋
I'm Blake and I'm the Global Head of Marketing. I started at Dotdigital in 2016 as an Online Marketing Executive before serving as Online Marketing Manager, Head of Online Marketing and, more recently, Global Head of Marketing.

I'm proud to lead and work alongside a highly efficient and talented team of marketers working across global marketing functions including: operations, content, campaigns, websites, and design. 
I've never been bored at Dotdigital! The team and I love to be challenged with new and exciting strategies and tactics to generate demand for Dotdigital and deliver great marketing experiences.