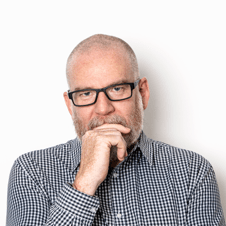 Darryl Clark
EMEA Director of Professional Services – Professional Services
My name is Darryl Clark and I'm the Director of Professional Services here in EMEA. PS here in our region is about 40 strong with team members in the UK, Poland and South Africa.

I've worked here at Dotdigital for 9 years now but before that I was a customer going back over 20 years and I've been lucky enough to be part of the phenomenal growth of our company and talent.
Our Professional Services team offers an array of skills and services, including Digital Creative, Custom Technical Solutions, Training, Onboarding & Managed Services, Solution Consultancy, Implementation and Strategic Consultancy. However, these team names do not fully capture the breadth of expertise and dedication that our team members bring to the table. We are the true driving force of Dotdigital, supporting our customers throughout their entire journey with us.
If you join our team you can look forward to:
Our friendly, supportive culture with a healthy work life balance
You'll work with a wide variety of colleagues and customers, no two of which are the same!
You'll be part of a company that is consistently growing but in a sustainable way