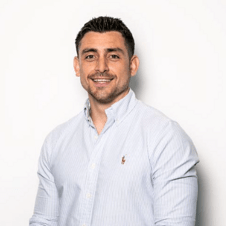 James Singleton
Head of Sales – Sales
Hi 
I'm James Singleton and Im Head of Sales for EMEA at Dotdigital, based out of Manchester and often travel to our London Bridge office. 
I've been with the company since 2009 and have personally taken a lot of pride in the growth of our Sales function in that time.
If you have any questions about the role, the sales department, the company, or even our culture, feel free to reach out, and we'll be happy to help.