Engineering & Technology
·
Remote, UK
·
Fully Remote
Senior CRM Administrator
About the company
Dotdigital is a global, dynamic, forward thinking company that is passionate about delivering top-notch products to our customers. We are committed to constant growth and believe in creating a positive and collaborative work environment for all employees. We are excited to invite an enthusiastic and dedicated Senior CRM Administrator into the Business Solutions team and play a crucial role maintaining company success.
The company is running on Microsoft Dynamics CRM which supports client impacting business operations across the UK, US and APAC regions and is a vital tool for the continued success of the business.

About the role 
As an upbeat and curious Senior CRM Administrator you will be joining a critical team at the heart of the our organization. You will be the front-line of the Business Solutions team, responsible for managing our CRM for peak efficiency, ensuring it meets our sales, marketing and channel business needs. Your role will involve overseeing data quality, system integration and user training. With an ever-evolving ecosystem, this role is pivotal in supporting our staff through issues that arise on a daily basis and where necessary providing either broad release or indeed more focused training.This is a great opportunity for a proven self starter to showcase their knowledge, while also taking their next career steps. 
Responsibilities
1st and 2nd line response for user support (issues, queries and requests) in line with our SLAs
Develop, deploy and maintain an appropriate training structure for business users (from an end-user perspective) ensuring all users have a good understanding of the Dotdigital CRM system and any enhancements added
Collaborate with Business Analysts on upcoming new functionalities and helping out with testing and training documentation
Monitor and maintain data field usage within CRM ensuring redundant fields are removed where appropriate to reduce form load time
Data cleansing – maintain integrity of the CRM ensuring that policies for data quality are followed
Maintain the data dictionary for Dynamics CRM and that fields are appropriately flagged for inclusion with Advanced Find Queries.
Produce technical documentation for Workflows, Business Flows and Business Rules and ensure this is kept up-to-date
Configure and manage products within CRM
Build and maintain Dashboards and Views
Build Advanced Find Queries for data export
Assist Solutions Development Team with changes to entities, attributes, global option sets, form layouts, workflows, business flows and business rules
Good problem solving and communication skills
Requirements
2+ years Microsoft Dynamics CRM experience
Experience with being the front-line support person in the team, supporting queries via email, in-house messaging tool (ie. Slack, Teams), telephone or walk ups
Excellent knowledge of Microsoft Dynamics Unified Interface and Out of the Box (OOTB) functionality within Dynamics including Database structure, Entities and Attributes, with a solid understanding of the sales process covering leads, opportunities, accounts, quotes, orders and activities management
Confident in building Advanced Find Queries and Dashboards with a good understanding of 1:N, N:1 and N:N relationships in Dynamics CRM
Good knowledge of Process Flows, Workflows and Business Rules including where these sit in Dynamics and under what circumstances they would be used
Experience of creating and making changes to Process Flows, Workflows and Business Rules while understanding the implications of those changes and what regression testing should be completed
Experience of producing technical documentation, specifically around workflows but also covering Process Flows and Business Rules
Experience in data auditing to ensure data integrity and performance are maintained
Confident in exporting and importing data with a clear understanding of how these processes should be managed to prevent data corruption
Excellent communication and interpersonal skills
Proven experience in developing and delivering user training and delivering training documentation both written and video based
Strong analytical, problem-solving and decision-making skills
Ability to manage your workload even with changing priorities
Fantastic attention to detail – especially when working under time pressures
Proactive and enjoy interacting with users across all areas of the business, understanding needs and feeding back to the team so change can happen where appropriate

Additional skills that are advantageous but not mandatory
Ability to help create test plans, test scripts and assist with Quality Assurance.
Understanding of PowerBI and how it is used alongside Dynamics CRM for reporting.
Knowledge of the Outlook App for Dynamics 365.
Knowledge of MS Visio
Knowledge of XRM Toolbox

What We Offer
Competitive salary and benefits package
Opportunities for personal and profession growth
A vibrant and collaborative work environment
The change to make a meaningful impact as part of a critical team within the company
As an equal opportunities employer we are committed to equality in all its practices with regard to race, religion, national origin, age, sex, marital status, ancestry, physical or mental disability, veteran status, or sexual orientation. If you have any additional requirements or adjustments to assist an application then please don't hesitate to contact us and advise us how we can best support you.


No agencies/recruiters please. We are only accepting applications directly from the applicants. If you are a recruiter, please refrain from reaching out to our staff about this position. Anything contrary will be treated as unsolicited approach under the applicable data protection law
Department

Engineering & Technology

Locations

Remote, UK

Remote status

Fully Remote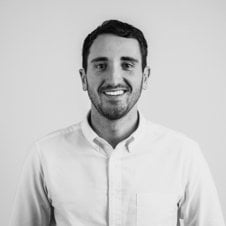 Contact
Jay Ellard
Talent Acquisition Specialist – HR
Workplace & Culture
It all started in a pub in Croydon, UK – we even have the original tables and stools in our London Bridge HQ. Today, we're a growing global business with 350+ employees and counting. So if you're interested in becoming part of the dotfamily there may be an opportunity for you.
About Dotdigital
Building tools to help marketers connect with their customers
For over 20 years Dotdigital has been working with brands to improve their marketing and engagement. Our platform has continued to innovate to meet the demands of the data-driven world whose brands and consumers expect seamless, relevant, instantaneous connections wherever they are, whenever.
Dotdigital's 400+ employees serve mid-market and enterprise companies around the world and across industries. We aspire to inspire responsible marketing and are committed to sustainability, privacy & security. Dotdigital is proud to be the world's first carbon neutral, ISO14001, ISO 27701 & ISO27001 certified marketing automation platform.
Engineering & Technology
·
Remote, UK
·
Fully Remote
Senior CRM Administrator
Loading application form
Already working at Dotdigital?
Let's recruit together and find your next colleague.