Engineering & Technology
·
Croydon, Poland
·
Hybrid Remote
Azure Cloud Infrastructure Engineer
We're looking for an Cloud Infrastructure Engineer to join our Service Operations team.
Dotdigital is a leading cross-channel marketing automation platform for digital marketing professionals. We're growing fast and enjoy the challenge of using the latest technology to cater for a growing customer base. Our service helps thousands of customers market their business online, Email or via SMS, our systems are very busy day and night and are used by people the world over.
The Service Operations team keep dotdigital running. They're responsible for the day to day operation of all our production systems and oversee infrastructure and software deployments. Dotdigital primarily runs on container technologies and our software is written in .NET we also use a mix of Windows and Linux. We run large volumes of servers and use Azure, AWS and GCP. We have a passion for automation and seek to eliminate mistakes and repetitive tasks through scripting.
Responsibilities
Monitoring production systems
Provisioning capacity to stay ahead of demand
Incident and maintenance management
System deployments and updates
Identifying and improving ways to automate common tasks
Managing third party suppliers
Working with Development teams to solve production issues and bottlenecks
Working with the Devops team to improve and maintain the technology stack and network infrastructure
Provide technical guidance
Take part in an out of hours emergency on call support rota
Experience
Experience with cloud technologies particularly Microsoft Azure and AW
Experience with containerisation technologies - Kubernetes, Docker and AKS
Strong background in Windows Systems
Knowledge of Linux
A working knowledge of PowerShell or other scripting languages
Knowledge of IIS, AD, DNS, SQL, Networking, TCP/IP, Firewalls, Load balancers
A team player! We're all in this together so be supportive and understanding
As an equal opportunities employer we are committed to equality in all its practices with regard to race, religion, national origin, age, sex, marital status, ancestry, physical or mental disability, veteran status, or sexual orientation. If you have any additional requirements or adjustments to assist an application then please don't hesitate to contact us and advise us how we can best support you.
No agencies/recruiters please. We are only accepting applications directly from the applicants. If you are a recruiter, please refrain from reaching out to our staff about this position. Anything contrary will be treated as unsolicited approach under the applicable data protection law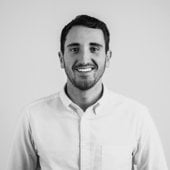 Contact
Jay Ellard
Talent Acquisition Specialist – HR
Workplace & Culture
It all started in a pub in Croydon, UK – we even have the original tables and stools in our London Bridge HQ. Today, we're a growing global business with 350+ employees and counting. So if you're interested in becoming part of the dotfamily there may be an opportunity for you.
About Dotdigital
Building tools to help marketers connect with their customers
For over 20 years Dotdigital has been working with brands to improve their marketing and engagement. Our platform has continued to innovate to meet the demands of the data-driven world whose brands and consumers expect seamless, relevant, instantaneous connections wherever they are, whenever.
Dotdigital's 400+ employees serve mid-market and enterprise companies around the world and across industries. We aspire to inspire responsible marketing and are committed to sustainability, privacy & security. Dotdigital is proud to be the world's first carbon neutral, ISO14001, ISO 27701 & ISO27001 certified marketing automation platform.
Engineering & Technology
·
Croydon, Poland
·
Hybrid Remote
Azure Cloud Infrastructure Engineer
Loading application form
Already working at Dotdigital?
Let's recruit together and find your next colleague.